MailFax Server
The perfect solution the merge the E-Mail and Fax into a perfect system.

SYSTEM CONFIGURATION :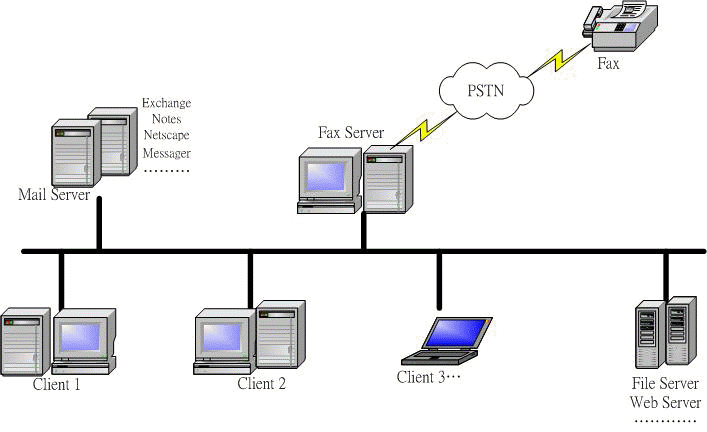 The ELITE MailFax Server is a software that merge with your E-Mail system. User can operate it like you when you are printing and fax a variety of documents to other fax machine, PC or other Fax server.

Through MailFax Server, fax result will be sent back to the sender by E-Mail and faxed documents will get sented and distributed by using DID, DTMF, CSID to the E-Mail box of the receiver. The only thing the user has to have is a functional E-Mail software such as Outlook Express to receive and manager the faxed documents.

And since MailFax Server sent fax documents over the internet, if both the sender and receive have MailFax Server installed, there is no long distance charge on the long distance call no matter far away.