E-AGE COMPUTER COMMUNICATION PIONEER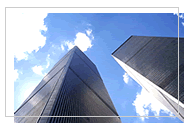 Elite Technology Corp. explores, develops, sales, and services along the line of computer communication software. The ELITE FAX series, the heart and soul of Elite, have cross into the international market. With more then a decade of experience, Elite has evolve its products and services into posting, whole-sale, stock market, traveling, tele-networking, restaurants and many other industries.

The WebFax Server is the international solution accessing you fax documents. No matter where you are at in the world, you can be worry free about receive fax as long as there is a computer and an internet connection. WebFax Server utilizes web browser as user's interface to read or send fax.


Computerize data often generate statements and reports that will then printed, mailed or faxed to an vast amount of people, companies, or corporation. Such process also take vast amount of time, efforts, and money. But, if you allowed MIS Fax Server to handle your documents, you can be ensured that you will accomplish more in shorter time and less efforts with only one investment.