Computer Communication Pioneer in the Network-Age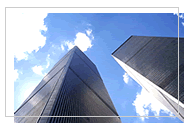 Elite Technology Corp. has more than two decades of experience in exploring, developing, selling, and servicing our range of computer communication solutions. For the last one and a half decade, we have evolved and focused our effort on developing our Network/Fax solutions which have satisfied more than 300 happy customers across a wide range of industries; to name a few such as finance/equity, hotel management, and cargo forwarding.
With the recent years of increase in demand from some of our Taiwan based international customers to have our Network/Fax solutions be installed in their overseas offices, our Network/Fax solutions have in many cases been successfully installed in the Greater China region as well as in the U.S. market.
Our two main Network/Fax solutions are the WebFax Server and the MISFax Server.
Have your own network server setup with this WebFax Server, you have your own cloud solution under your network security. No matter where you are in any part of the world, as long as you have a computer and an internet connection to your WebFax network server, you can through the use of web browser realize the dream of fax-anywhere as easy as sending and receiving emails.

Utilizing the concept of data-streaming, you can have your corporate MIS system to pipeline the data-stream into the MISFax Server for the subsequent fax-sending. This fully automated process allows your MIS system to fax out in short duration hundreds of or thousands of monthly statements, purchase orders, confirmations, or any fax-applications you can think of. Data-stream can be in pure text format, Microsoft Office file format, and Adobe pdf file format.